The Welcome ScreenEdit
The welcome screen is the first thing you see when you open the client (the .exe file named "Sanctuary 1-4d" etc). At the top of the display, your client will show the current version it is running on. Be sure to check the Main Page to ensure that this is the correct version.
Refer to Fig. B1 and notice the text at the bottom reading "Press any key to continue..." This is what you will see between battles and after any in-game notifications (such as a level up or mob encounter). As implied, any keystroke on the keyboard will allow you to continue, however, the [Enter] key seems to be the most common.
Enlarging the Client WindowEdit
**Note: These steps do not apply to the Black Edition.**
If the default command prompt window size is a bit too small for your liking, see the following tutorial for a quick solution:
Step One: Right click on the title bar of the client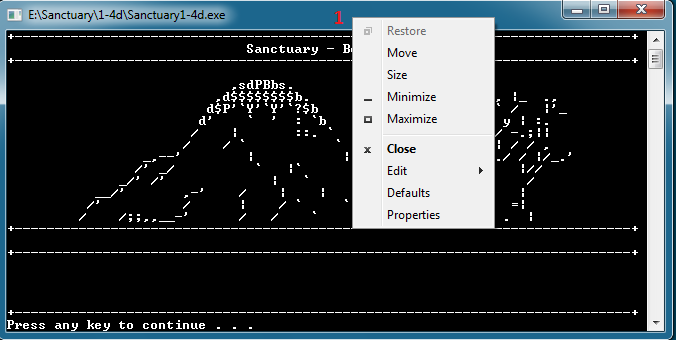 Step Two: Select Properties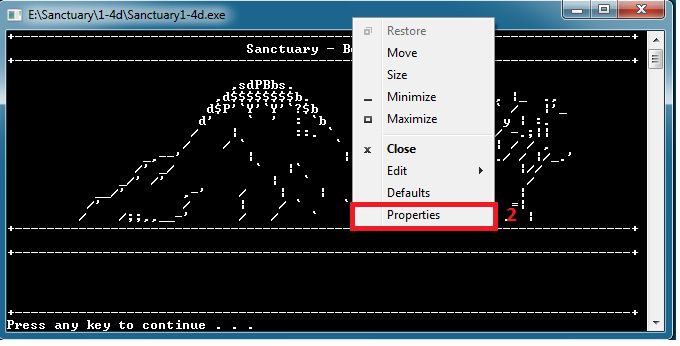 Step Three: Navigate to the Font tab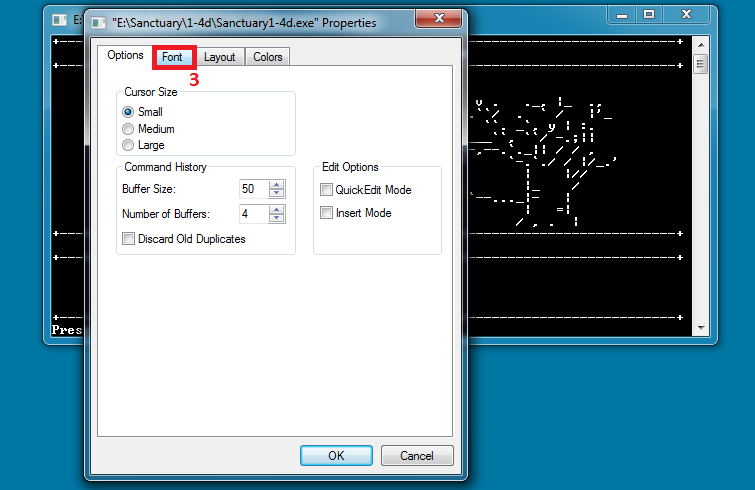 Step Four: Scroll down in the size box and select 10x18 (Note: You can also change your font style here as well)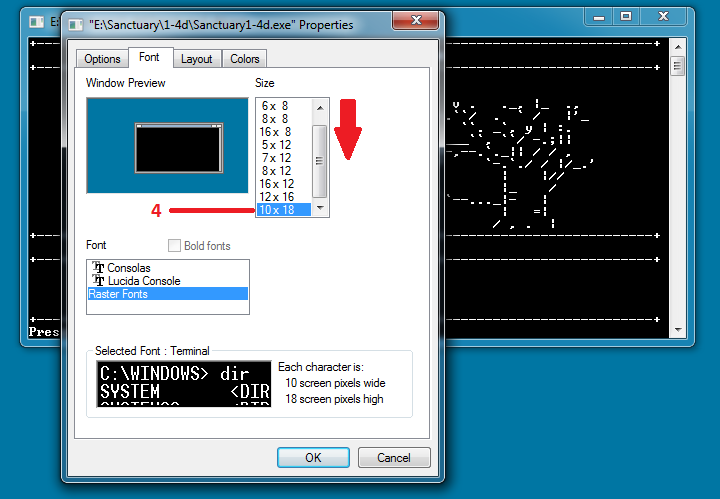 Result:
Community content is available under
CC-BY-SA
unless otherwise noted.