<This page should probably be merged/replaced with the more updated Weapons page

Weapons come in all shapes and sizes. Be sure to pick one that fits your character today! at your local BlackSmith dealer. -signed Blacksmith-
If you want to take the hard route, you can always try to craft weapons or hope monsters carry one in their pockets after you kill them off.
Happy Hunting!
Types of weapons
Edit
Sword/Dagger
Axe/Polearm
Mace/Maul
Bow/Crossbow
Wand/Staff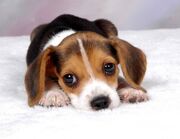 Energized Punyal (Dagger) [DMG: 23] [+13 STR, +8 VIT]

Cursed Espada (Sword) [DMG: 24] [+3 DEX, +2 WIS]

Normal Flamberge (Sword) [DMG: 161] [+38 STR, +15 DEX]

Community content is available under
CC-BY-SA
unless otherwise noted.